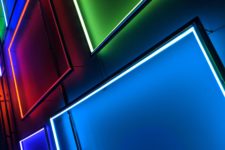 A dreamy electronic soundtrack
Here's a track that I recorded in January of 2020. It was born out the synth that you first hear, I was playing with matching that sound of older retro digital synths I'd been hearing in indie videogames. Once I stumbled onto the guitar melody that comes into support, I knew there was a bit of a hook happening and the rest of the track just came out.
It definitely has a 'retro-y' feel, while being heavily digital. Hopefully it can work for your next project!