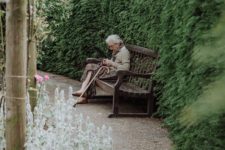 An upbeat good morning to a friendly neighbour
This is a fun intro I created as a dedication to my neighbour. Her real name is not Ms. Deedee, but that's what I call her every morning when I say good morning to her in my head.
This one is upbeat, a little quirky and has a big beat drop right around the 0:20 second mark. I designed the intro and outro of this so that you could easily talk over it as an pre-amble to your podcast/Youtube video/etc. I hope it serves some of you well! Enjoy your mornings!