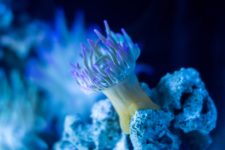 Growing an underwater symphony
This track was recorded as part of our "Sleep Music Against Abuse" fundraiser in 2017. That project was able to raise over $700 in donations to a local women's shelter. Thank you to everyone who took part! Now that Sounds Like An Earful is supported by Patreon, I'm really excited to be able to release all of the music produced during that project for all of you to use freely!
---

This was the third track I recorded as part of our fundraiser a few years back. To me, it has an underwater quality to it – the sustain synth, the muted leads. The main melody lines wanders a lot, as if you're floating around underwater watching all the slow-moving creatures go about their business. That's the picture I had in my head while I recorded at least 🙂
I think this track would make a great backdrop for something happy, chill & maybe a little child-like. If you find a good use for it, please drop me a link to your project so that I can check it out.