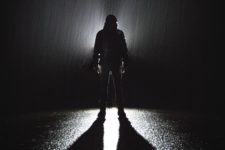 A tension-filled string composition.
You should see your download begin below!
Thanks for downloading one of our tunes. I hope it sparks some creativity & helps your project sound awesome. This music is free for you to use in your project - all we ask in return is...
Credit
You are required to credit "Sounds Like An Earful" as the author of the music.
Link
We ask that you also link to this website where applicable (your show notes, your website, Youtube description, etc.)
Support
If you are able, please also consider becoming a Patron so that we can continue to make free music for creative people!